Monday-Friday
09:00-19:00
Working Hours
Dental Clinic Turkey | Dent Laracity | Antalya
Are you ready for a new smile?
Featured Treatments
Dent Laracity Oral and Dental Health Polyclinic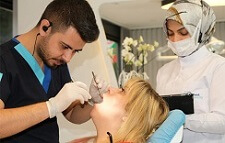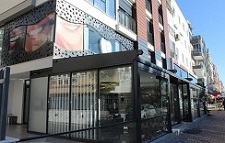 Contact Us
How would you like us to help you?
Dental Clinic Turkey | Dent Laracity
Natural and Beautiful Smiles!
Equipped with the latest technology, Dent Laracity Oral and Dental Health Polyclinic offers fast and quality solutions in the field of aesthetic and prosthetic treatment..
In addition, other treatments such as laser teeth whitening, dental implant applications, jaw joint disorders, zirconium tooth coating, root canal treatment, tooth filling, gum treatments, orthodontics (braces correction) are performed with sedation and general anesthesia without dental anxiety..
Patient Satisfaction
Experienced dentistry with more than 45,000 happy patients.
Affordable Prices
We offer high quality treatments at affordable prices compared to European countries.
TDB and FDA Approved
The dental implants used are approved by the FDA. Safe and accurate treatments according to EU standards.
Happy Smiles
Our mission is to ensure that our patients have a natural smile..
The latest technology
We plan your smile in minutes with a special smile design for you.
Treatment and Vacation
Book your treatment package and turn your treatment into a vacation! Free Hotel Accommodation & VIP Transfer.
Location
---
Working Hours
Monday - Friday : 09:00am - 7:00pm
Saturday : 09:30am - 5:00pm
Sunday : Closed
DENT LARACITY
Doctors and Assistants
Berfin Cengiz
Patient Advisor
Gözde Nur Özdal
Assistant
Ceran KAYACI
Patient Coordinator
Ahmetcan Ünlü
Patient Coordinator
Hüseyin Yüksel
Patient Coordinator
İlkay Yalçın
Patient Coordinator
Kenan Sülanç
Technical Support - Driver
Dent Laracity Oral and Dental Health Polyclinic
We Work With International Reliable Brands.
Natural Smiles With Dent Laracity
We are very happy to see the smiles of our patients.!